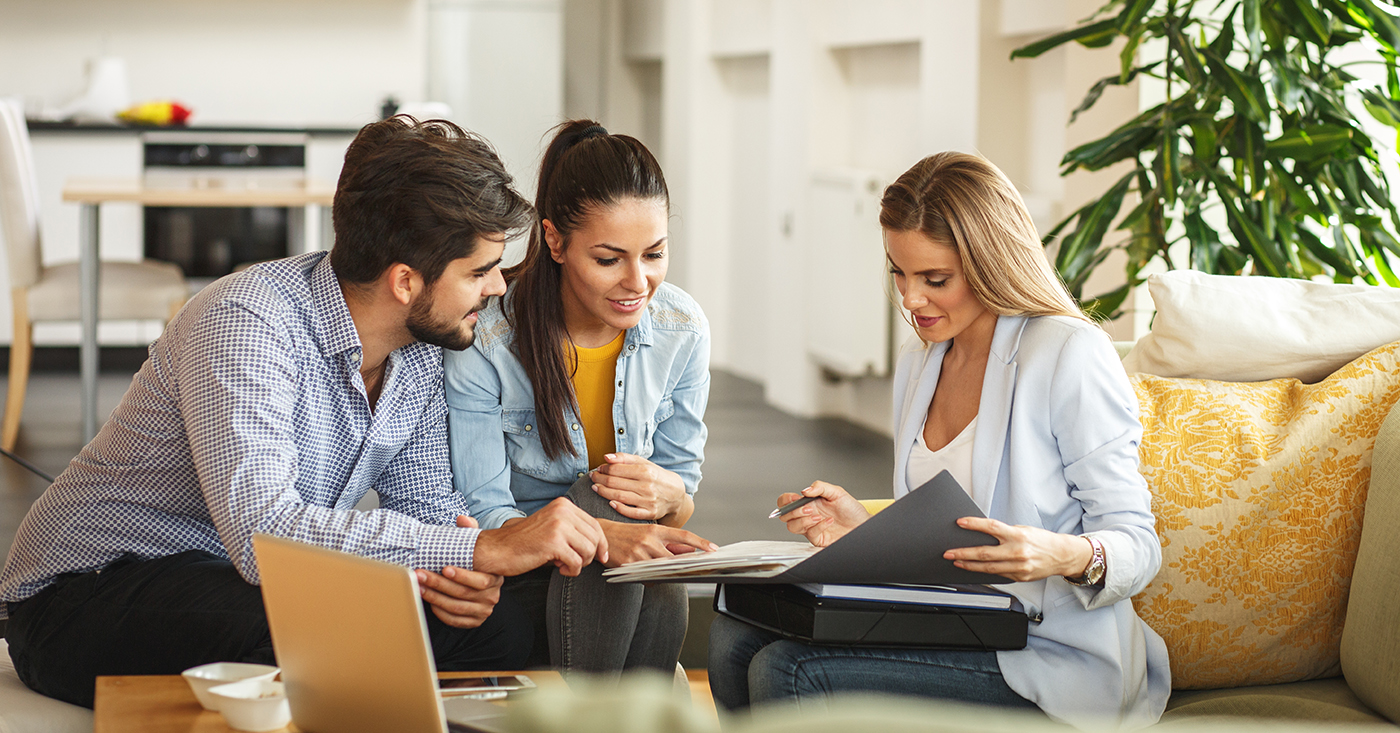 The real estate industry can be highly competitive and overwhelming, especially for first-time property buyers and sellers. Professional real estate agents will put your best interests forward.
Buying or selling a real estate property is both an exciting and nerve-racking experience. For most people, this marks a new development in their life socially and financially. While some depend on the information available online to purchase or sell their properties, hiring a real estate agent will help make the process a fulfilling one.
But with so many brokers (and property scammers) in the market, looking for a professional who understands your business and financial objectives can be overwhelming.
The following tips will help you find the right real estate agent to match your needs—whether you're selling or buying.
Look into licensing
Before entrusting your property to an agent, make sure to check their license first. Dealing with licensed real estate agents gives you a sense of security knowing that they have been recognized by the Professional Regulation Commission.
You can also check for other credentials, such as membership to reputable national organizations for certified real estate brokers. Among such organizations include Real Estate Brokers Association of the Philippines (REBAP) and the Chamber of Real Estate and Builders Associations (CREBA). These organizations regulate the practice of the real estate service profession to the highest ethical standards.
Also look for any history of disciplinary actions to check if the agent had past professional misconducts.
Interview them
Don't be afraid to ask questions. Feel free to find out not just about the property, but also about the agent's experience, sales history, how they operate, and even their core values. You can also ask about professional awards or their specialties. Just like doctors, real estate agents have taken particular areas of expertise in their field.
You can interview at least three brokers to find the one with the most relevant experience and skills. Chemistry is also an important factor. It's ideal to work with agents whose personality and values match yours.
Ask for references
Buyers and sellers should talk with the agent's past clients to better know who they're dealing with. You can ask the agent for a list of properties they have sold or listed, complete with contact details of their clients.
For sellers, overestimating the selling price for a property is one of the oldest tricks in a broker's book to immediately secure clients' business. They tend to inflate the sales figure to impress sellers. But the over-priced property is likely to sit on the market for months, while the seller loses money.
If you're selling, you can ask the agent whether they have sold properties similar to yours and how long were the properties listed on the market.
Stalk them
You don't have to hire private investigators. That's why social media was created.
These days a person's online persona can tell you plenty about the way they operate the business. You can check their Facebook or Twitter accounts to see how they interact with other people and what type of work they do.
You can also scour the web for other info—check their website or Google them. Most importantly, take a look at what online marketing channels they use, such as Lamudi, and how effective they are in reaching potential buyers. Doing a background check will ease your doubts and help you make a decision.
Find local experts
To buy a great property investment, you need a local expert who doesn't only know the market trends, but also the local establishments, transport options, and other important features in the areas where you're looking to buy.
If you're a seller, find an agent who has a proven track record of selling properties in your local areas. Real estate agents who understand the ins and outs of the local market will give you an upper hand in getting your properties sold. After all, real estate is a local game.
Remember: Asking price isn't everything
There are other more important factors than determining the selling price of a property. It's also important to know the agent's availability and negotiation skills, for example, to be confident with their professional abilities.
The process of selling or acquiring a property also requires you to invest time—this is why you should evaluate the agents' availability to see if they could allocate quality time with you in buying or selling your property.
You can also set up personal meetings with them to build a good rapport and find out which agent best supports your interest. Genuine brokers are those willing to go the extra mile with you. Only remember: you are looking for an advocate and not a best friend.
Contact us for more information.