Considering joining the remodeling industry? Don't forget these important steps.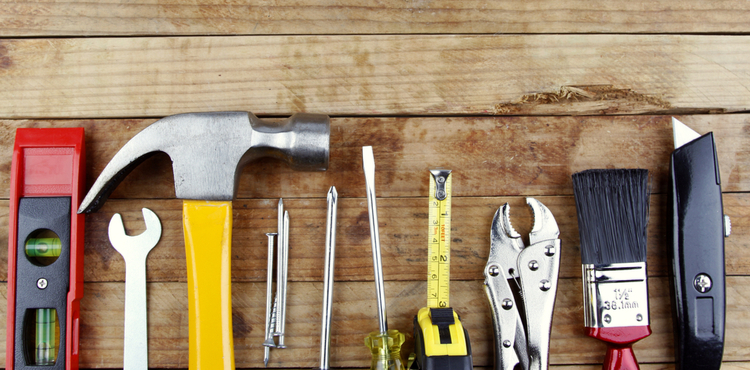 Are you addicted to HGTV? I admit, I'm a junkie, and one of my favorites is a show called "Love it or list it." I am amazed at how the decorating team is able to transform homes simply by moving a wall or two or remodeling a kitchen. The increased interest in these types of programs seems to be spawning an increased interest in the home remodeling industry.
After a slow start this year, the National Association of the Remodeling Industry reports a marked second-quarter increase. According to the association's report, the number of inquiries, request for bids, and conversion of bids were all on the rise. Additionally, the sales value of jobs made a significant upswing.
So if you're thinking about launching your own home remodeling business, there is no time like the present. Here are some tips to help you succeed.
Give it the hobby test
DIY remodelers often do their work as a hobby or special interest. If that's the case, you need to think about whether you'll still love it if you're doing it as a full-time job. What's interesting and fun as a vocation may be tedious and stressful when it's your real job.
Know your skills
When you first launch a business and you need sales, it's tempting to take on projects that you may not be prepared for. Don't do it. That's the quickest way to go out of business.
Instead, stick with your area of expertise. If you're great at building decks, don't take a major kitchen remodeling project if you've never done one. Get some experience first so you don't jeopardize your chance of earning referrals.
Know the legal stuff
Because home remodeling is somewhat risky, it's a good idea to set up a legal entity for your business. This protects you from personal liability. You can do this easily and inexpensively online with one of the legal websites, such as Bizfilings.com.
Also, check out what permits and licenses you need. And don't forget about your insurance needs! You'll likely need general liability insurance to start and workers' compensation insurance when you hire some help. (Fill out an application with Insureon to make sure you have the coverage you need.)
Understand your costs
Newbies in the home remodeling industry often lower their prices in order to win a job. By lowering the price, they cut into their profit margins, which means there is no room for error. But there will be mistakes. Make sure a job generates enough profit so that you can cover the cost of a redo.
Make customer service your priority
Homeowners are often nervous about working with home remodeling companies, particularly someone who is new to the industry. Make sure you manage expectations appropriately and live up to your commitments. Referrals are one of the best ways to grow your business, and satisfied customers are your biggest assets.
Compare quotes from trusted carriers with Insure on
Complete rossisellsnaples.com easy online application today to compare quotes for general liability and other kinds of insurance from top-rated U.S. carriers. Once you find the right policy, you can begin coverage in less than 24 hours.